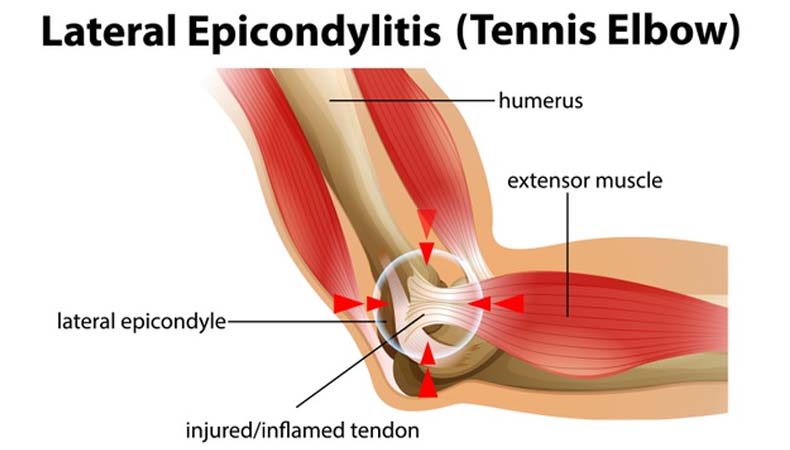 Tennis Elbow
Tennis elbow is inflammation or, in some cases, microtearing of the tendons that join the forearm muscles on the outside of the elbow. The forearm muscles and tendons become damaged from overuse — repeating the same motions again and again. This leads to pain and tenderness on the outside of the elbow.
Tennis elbow is painful weakening of the tendons that join your forearm muscles to your bones. It happens when you work your elbow too much by repeating certain motions. You might hear your doctor call it lateral epicondylitis.
Despite the name, tennis causes only about 5% of cases. You can get it after doing any kind of repetitive movement, like painting or using hand tools. Tennis elbow is a common injury that usually needs only minor treatment, but it takes time and rest to heal.